Coast to Coast AM 
Features discussions about UFO's, the paranormal, strange occurrences, life after death and other unexplained phenomena. Coast to Coast is the highest rated overnight talk show in America. Visit the Coast to Coast AM official website at http://www.coasttocoastam.com
Studio Lines:
Western US 1-800-618-8255
Eastern US 1-800-825-5033
1st Time Caller 1-818-501-4721
Wild Card Line 1-818-501-4109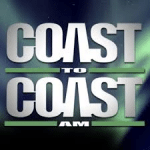 Coast To Coast AM
Sunday | Midnight-6a
Fox Sports Radio
Finally, all the great coverage, attitude and personality of FOX Sports comes to radio. FOX Sports Radio Network brings you the very best in personality radio targeted to Men 25–49. Delivering more than just stats and box scores,  FOX Sports Radio serves up sports talk from industry veterans who know what your listeners want to hear. Visit Fox Sports at http://msn.foxsports.com
Studio Line: 1-877-99ON-FOX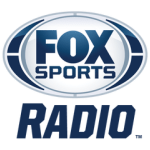 Fox Sports Radio
Sunday | 6a-7a
Religious & Public Affairs Programming
7:00am – 7:30am International Gospel Hour
7:30am – 8:00am Georgia Focus
8:00am – 8:30am Talk About Town
8:30am – 9:00am Power of Survival With Rick Tallent
9:00am – 9:30am Music & the Spoken Word
9:30am – 10:00am The Lutheran Hour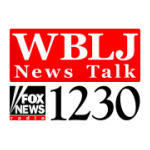 News Talk 1230 WBLJ
Sunday | 7a-10a
Entrepreneur Radio
Entrepreneur Radio  has been the definitive guide to business ownership. Now, the collective voice of entrepreneurship around the world presents: Entrepreneur Radio, hosted by award-winning broadcast professional, Alan Taylor. Connecting millions of business owners around the globe, Entrepreneur Radio celebrates the ideas and innovations which impact us all.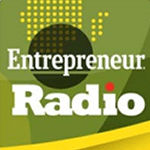 Entrepreneur Radio
Sunday | 10a-11a
Doing What Works
Think of the happiest people you know. What are they doing that you aren't? Doing What Works: Your Guide to a Better Life answers that question. Every weekend, host Maureen Anderson talks to experts with advice on everything from quitting smoking to asking your boss for a raise. Doing What Works is designed to help people find happiness not just at work but in their personal lives, as well.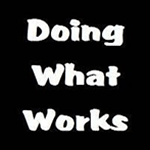 Doing What Works
Sunday | 11a-Noon
The Money Pit
The Money Pit Home Improvement Radio Show is the nation's only nationally syndicated he-said/she-said home improvement radio team.  Host Tom Kraeutler is a nationally known home improvement expert who spent over a decade as a professional home inspector. With experience spanning over 6,000 home inspections, Tom knows both how buildings are put together and more importantly, how they fall apart.Co-Host Leslie Segrete is a home improvement expert with an eye for design and the skills to get the job done. She knows what turns a house into a home and has the tips and ideas to make improvements easy and fun.  Visit http://www.moneypit.com
Studio Line: 1-800-510-8255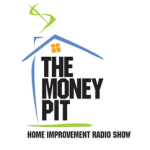 The Money Pit
Sunday | Noon-2p
Steve Dale's Pet World
Steve covers the world of companion animals with interviews from the leading experts.  We give you the information you need to keep your furry or feathered members healthy and happy. Visit Steve at http://www.petworldradio.net
Studio Line: 1-800-510-8255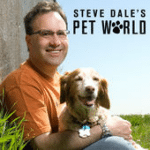 Steve Dale
Sunday | 2p-3p
Special Prosecutor with Larry Klayman
In a media landscape where real Investigative Journalism is regrettably a thing of the past, Larry Klayman and his team of lawyers and investigators have brought to light some of the most high profile legal cases and biggest news stories of the last 20 years. Each week, Special Prosecutor takes listeners on an exclusive trip inside multiple cases and investigations, providing the audience with first hand details of cases and news stories that the mainstream media, and in some instances even the conservative press, have completely ignored. In addition, the program features insights from celebrity conservatives (Yes, they do exist.) about undercurrents inside the Hollywood left that every American should know about.
Studio Line: 1-800-510-8255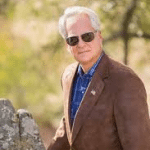 Larry Klayman
Sunday | 3p-4p
America's Healthcare Advocate
America's Healthcare Advocate is a weekly program that helps listeners understand the complexities of America's healthcare industry, navigate the system and make informed choices. Guests include prominent experts and industry leaders in medicine, politics, insurance, health and wellness. America's Healthcare Advocate airs nationally on more than 100 stations across the U.S.
Studio Line: 1-800-510-8255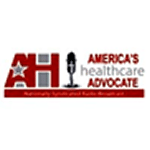 America's Healthcare Advocate
Sunday | 4p-6p
Fox Sports Radio
Finally, all the great coverage, attitude and personality of FOX Sports comes to radio. FOX Sports Radio Network brings you the very best in personality radio targeted to Men 25–49. Delivering more than just stats and box scores,  FOX Sports Radio serves up sports talk from industry veterans who know what your listeners want to hear. Visit Fox Sports at http://msn.foxsports.com
Studio Line: 1-877-99ON-FOX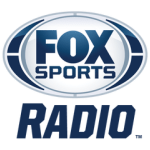 Fox Sports Radio
Sunday | 6p-10p
Coast to Coast AM 
Features discussions about UFO's, the paranormal, strange occurrences, life after death and other unexplained phenomena. Coast to Coast is the highest rated overnight talk show in America. Visit the Coast to Coast AM official website at http://www.coasttocoastam.com
Studio Lines:
Western US 1-800-618-8255
Eastern US 1-800-825-5033
1st Time Caller 1-818-501-4721
Wild Card Line 1-818-501-4109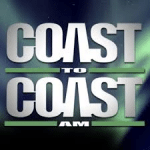 Coast To Coast AM
Sunday | 10p-Midnight