Coast to Coast AM with George Norry
George discusses UFO's, the paranormal, strange occurrences, life after death and other unexplained phenomena. Coast to Coast is the highest rated overnight talk show in America. Visit the Coast to Coast AM official website at
http://www.coasttocoastam.com
Studio Lines:
Western US 1-800-618-8255
Eastern US 1-800-825-5033
1st Time Caller 1-818-501-4721
Wild Card Line 1-818-501-4109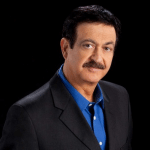 George Noory
Saturday | Midnight-6a
Rush Limbaugh (Best Of)
The Most Listened to Talk Radio Program in America. Rush has redefined talk radio forever. Each week nearly 20 million Americans tune in to hear Rush Limbaugh on the EIB Network. Visit Rush's official website at
http://www.rushlimbaugh.com.
Studio Line: 1-800-282-2882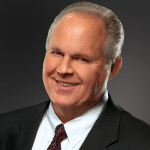 Rush Limbaugh
Saturday | 6a-9a
Sean Hannity (Best Of)
One of the truly unique radio talk shows today, Sean Hannity has no fear taking on moral issues that mainstream media won't even touch. Check out Sean's official site at http://www.hannity.com
Studio Line: 1-800-941 SEAN (7326)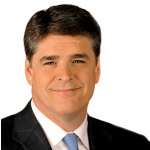 Sean Hannity
Saturday | 9a-Noon
Fox Sports Radio
Finally, all the great coverage, attitude and personality of FOX Sports comes to radio. FOX Sports Radio Network brings you the very best in personality radio targeted to Men 25–49. Delivering more than just stats and box scores,  FOX Sports Radio serves up sports talk from industry veterans who know what your listeners want to hear. Visit Fox Sports at http://msn.foxsports.com
Studio Line: 1-877-99ON-FOX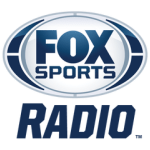 Fox Sports Radio
Saturday | Noon-6p
Grape Encounters Radio
Hosted by David Wilson, Grape Encounters is an audio guide to special wine-related discoveries and memorable experiences. The program is lighthearted and interactive, taking listeners out of the studio and into the vineyards and tasting rooms. Grape Encounters not only talks to the experts, but also to the everyday people who are in the midst of enjoying wine and having an exceptionally good time.
Studio Line: 1-800-510-8255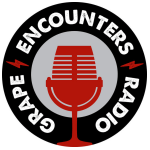 Grape Encounters
Saturday | 6p-7p
Neal Asbury's Made In America
Each week on Made in America, Neal gives his insight on the top news stories and their impact on the worlds of entrepreneurship, small business ownership and the overall economy. Unlike other talk hosts or pundits who only look at these issues through the prism of politics, Neal's analysis takes a non-biased approach based on real life experience in business as an American manufacturer and exporter.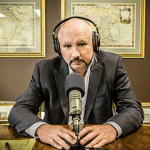 Neal Asbury
Saturday | 7p-8p
THINK! America with Terry Gilberg
Lively debate and intriguing guests fuel the tempo of THINK! America. Each show features a variety of trending topics as well as unique perspectives from the voices of the town hall guests…real people talking about real issues.
Studio Line: 1-800-510-8255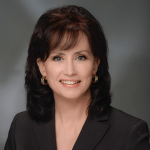 Terry Gilberg
Saturday | 8p-10p
Coast to Coast Weekend
Features discussions about UFO's, the paranormal, strange occurrences, life after death and other unexplained phenomena. Coast to Coast is the highest rated overnight talk show in America. Visit the Coast to Coast AM official website at http://www.coasttocoastam.com
Studio Lines:
Western US 1-800-618-8255
Eastern US 1-800-825-5033
1st Time Caller 1-818-501-4721
Wild Card Line 1-818-501-4109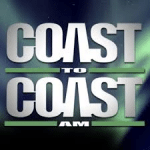 Coast to Coast Weekend
Saturday | 10p-Midnight